About
1 November 2019 Patrick Sorgeloos | 1871 views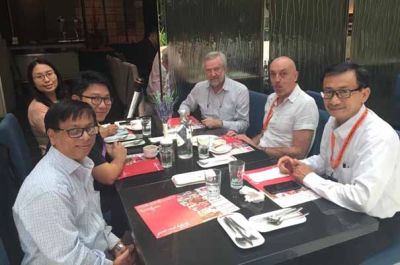 More than 40 years after the launching of the International Study on Artemia (an international interdisciplinary study of Artemia species and strains) that resulted in a lot of new knowledge and several new developments in fish and crustacean aquaculture, there are several reasons to launch a new initiative to guarantee the sustainable provision of Artemia and to explore several new opportunities:
In the meantime, we have approached Artemia colleagues from all over the world and were impressed to receive so much enthusiasm in pursuing our plans.
With this new initiative we hope to facilitate the setting up of new joint research programs, the organization of workshops and training sessions, and ultimately call upon the attention of the international organizations to formally recognize this new "International Artemia Aquaculture Consortium".
We are launching this new IAAC website to create a platform for exchange where we can share information about the activities of our present membership, post new literature and other information dealing with Artemia, announce and invite participants for specific workshops and webinars, prepare our first formal Artemia workshop at the occasion of the FAO Global Conference on Aquaculture scheduled for September 24, 2021 in Shanghai (China).
Steering Committee
Advisory Committee
Representing the FAO
Representing the academic sector
Representing the private sector
Host institution
The consortium is hosted by the Network of Aquaculture Centres in Asia-Pacific, which also maintains this website.
Copyright, all rights reserved.